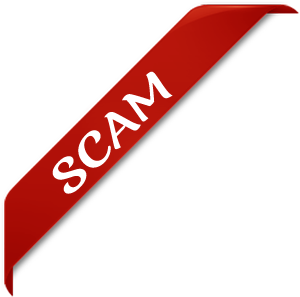 MultiTrades.Group STATUS:

NOT PAYING

Listed on:
SCAM
Total Investments:


$00

Total Withdrawals:


$00

Last Withdrawal:


No payout

Started In:
Feb 9, 2022
Return On Invest:
Withdrawals Type:
Instant
Added date:
Feb 9, 2022
Accepted payments:

Minimum deposit:
$50
Referral:
%6.0
Features:
ACCRUAL:
PLANS: 0.8% Daily For 15 Days (Principal Return) / 1% Daily For 30 Days (Principal Return) / 1.4% Daily For 45 Days (Principal Return) / 2% Daily For 60 Days (Principal Return) / 2.8% Daily For 75 Days (Principal Return)
Our withdrawals from MultiTrades.Group
---
We have not had any withdrawal yet.
Our deposits on MultiTrades.Group:
---
We have not made any deposit yet.
About the MultiTrades:
Multi Trades is a company that brings together professionals who have spent decades investing in various assets that bring in millions of dollars in profits, namely stocks, precious metals, petroleum products, and cryptocurrencies….
---
MultiTrades's plans are:
0.8% Daily For 15 Days (Principal Return)

Plan
Spent Amount ($)
Daily Profit (%)
Plan 1
$50 – $1000
0.8%
---
1% Daily For 30 Days (Principal Return)

Plan
Spent Amount ($)
Daily Profit (%)
Plan 1
$1001 – $5000
1%
---
1.4% Daily For 45 Days (Principal Return)

Plan
Spent Amount ($)
Daily Profit (%)
Plan 1
$5001 – $25000
1.4%
---
2% Daily For 60 Days (Principal Return)

Plan
Spent Amount ($)
Daily Profit (%)
Plan 1
$25001 – $50000
2%
---
2.8% Daily For 75 Days (Principal Return)

Plan
Spent Amount ($)
Daily Profit (%)
Plan 1
$50001 – $100000
2.8%
** GET YOUR REFERRAL COMMISSION BACK **
Invest through our links and get your referral commissions back.



MultiTrades.Group

ref commission is

%6.0

and we give

%50

of that back.


Deposit amount:
Commission back:
Filters:
You may like the similar
hyips
in these
filters
:
$50 Hyip
,
2022 hyip
,
Anti-DDos Hyip
,
BinanceCoin Hyip
,
Bitcoin Hyip
,
Daily Hyip
,
DogeCoin Hyip
,
Ethereum Hyip
,
Instant Hyip
,
Licensed Script HYIP
,
Litecoin Hyip
,
Online Chat Hyip
,
PerfectMoney Hyip
,
Registered Company Hyip
,
SSL Certificated Hyip
,
Tether Hyip
,
Verified PM Account Hyip