Our withdrawals from Zanos.capital
---
We have not had any withdrawal yet 🙁
Our deposits on Zanos.capital:
---
We have not made any deposit yet.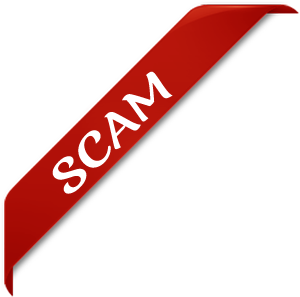 Zanos.capital STATUS:

NOT PAYING

Listed on:
SCAM
Total Investments:


$00

Total Withdrawals:


$00

Last Withdrawal:


No payout

Started In:
Feb 2, 2020
Return On Invest:
Withdrawals Type:


Manual

Added date:
Feb 2, 2020
Accepted payments:

Minimum deposit:
$10
Referral:
%3.0
Features:
PLANS: 104% - 145% After 1 Day / 130% - 360% After 5 Days / 180% - 550% After 10 Days / 250% - 1000% After 14 Days / 420% - 1600% After 20 Days
About the Zanos :
Zanos Capital Limited is a legally registered company in the United Kingdom for providing its fund management services to clients all around the world. Zanos Capital Limited is a well-built investment company that is specialized in Forex and cryptocurrency trading. We have all the knowledge and skills that are necessary to be involved in productive trade and maximize profit with low risk. Zanos Capital investment experts are confident in their abilities and make every effort to achieve substantial results and obtain a stable income in the long term. Zanos Capital is serving private and institutional investors from all around the world….
---
Zanos's plans are:
104% – 145% After 1 Day

Plan
Spent Amount ($)
profit (%)
Plan 1
$10 – $600
104%
Plan 2
$601 – $1200
106%
Plan 3
$1201 – $2500
108%
Plan 4
$2501 – $5000
112%
Plan 5
$5001 – $10000
118%
Plan 6
$10001 – $25000
126%
Plan 7
$25001 – $50000
135%
Plan 8
$50001 – $250000
145%

130% – 360% After 5 Days

Plan
Spent Amount ($)
profit (%)
Plan 1
$10 – $600
130%
Plan 2
$601 – $1200
140%
Plan 3
$1201 – $2500
150%
Plan 4
$2501 – $5000
180%
Plan 5
$5001 – $10000
240%
Plan 6
$10001 – $25000
300%
Plan 7
$25001 – $50000
330%
Plan 8
$50001 – $250000
360%

180% – 550% After 10 Days

Plan
Spent Amount ($)
profit (%)
Plan 1
$10 – $600
180%
Plan 2
$601 – $1200
200%
Plan 3
$1201 – $2500
230%
Plan 4
$2501 – $5000
290%
Plan 5
$5001 – $10000
360%
Plan 6
$10001 – $25000
420%
Plan 7
$25001 – $50000
500%
Plan 8
$50001 – $250000
550%

250% – 1000% After 14 Days

Plan
Spent Amount ($)
profit (%)
Plan 1
$10 – $600
250%
Plan 2
$601 – $1200
280%
Plan 3
$1201 – $2500
330%
Plan 4
$2501 – $5000
400%
Plan 5
$5001 – $10000
550%
Plan 6
$10001 – $25000
630%
Plan 7
$25001 – $50000
810%
Plan 8
$50001 – $250000
1000%

420% – 1600% After 20 Days

Plan
Spent Amount ($)
profit (%)
Plan 1
$10 – $600
420%
Plan 2
$601 – $1200
440%
Plan 3
$1201 – $2500
510%
Plan 4
$2501 – $5000
640%
Plan 5
$5001 – $10000
880%
Plan 6
$10001 – $25000
1050%
Plan 7
$25001 – $50000
1300%
Plan 8
$50001 – $250000
1600%
** GET YOUR REFERRAL COMMISSION BACK **
Invest through our links and get your referral commissions back.



Zanos.capital

ref commission is

%3.0

and we give

%70

of that back.


Deposit amount:
Commission back: