profituphour STATUS:
SCAM
---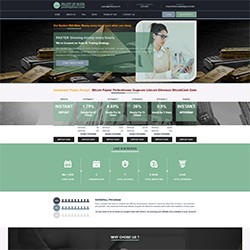 ---
About the profituphour :
profituphour is a full-service, pure-play asset management group, focused on meeting the worldwide investment needs of institutions, private investors and the advisers who serve them. Our company operates worldwide managing assets. We manage investment across the full spectrum of asset classes and geographic markets – including equities, fixed income, property and alternative assets. Based in or close to the markets in which we invest, we are dedicated to first-hand research to deliver the investment returns that enable our clients to achieve their financial goals….
---
profituphour's plans are:
1.58% Hourly For 67 Hours
1.79% Hourly For 67 Hours
3.49% Hourly For 34 Hours
4.85% Hourly For 34 Hours
---
: 1.58% Hourly For 67 Hours Up To 26% Hourly For 15 Hours
: 3%
: Mar 1, 2019
: $5
: Unlimited
: | | | | |
: SSL security