btctradeclub STATUS:
SCAM
---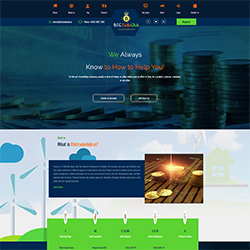 ---
About the btctradeclub :
Finance is a field that deals with the study of investments. It includes the dynamics of assets and liabilities over time under conditions of different degrees of uncertainties and risks. Finance can also be defined as the science of money management. Market participants aim to price assets based on their risk level, fundamental value, and their expected rate of return. Personal finance may involve paying for education, financing durable goods such as real estate and cars, buying insurance…..
---
btctradeclub's plans are:
---
: 7% UP TO 9% Daily for 30 days / 140% UP TO 180% After 15 days
: 4%
: Oct 10, 2018
: $10
: $50000
: Bitcoin | ethereum | bitcoin_cash
: SSL security