Our withdrawals from Bitinik.com
---
We have not had any withdrawal yet 🙁
Our deposits on Bitinik.com:
---
We have not made any deposit yet.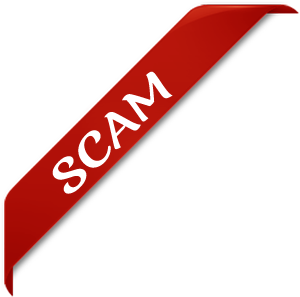 Bitinik.com STATUS:

NOT PAYING

Listed on:
SCAM
Total Investments:


$00

Total Withdrawals:


$00

Last Withdrawal:


No payout

Started In:
Jan 25, 2020
Return On Invest:
Withdrawals Type:


Manual

Added date:
Jan 26, 2020
Accepted payments:

Minimum deposit:
$5
Referral:
%4
Features:
PLANS: 1.1% - 5% Daily For 365 Days / 4.2% Hourly For 24 Hours / 101% - 550% After 1 - 7 Days
About the Bitinik :
Bitinik is the owner of shares and controlling interests of various entities of business activity, a major investor and investment partner. Registered in 2016 in the UK, the holding company was originally a closed joint stock company, which did not have large assets and international partners, but three years of productive activity in the market allowed increasing capitalization by 800%, and now we are successfully developing more than 30 subsidiaries in different market sectors and different countries. The cryptocurrency market is characterized by extreme volatility and a variety of financial instruments. Forex market has a record daily turnover, and buying/selling/renting real estate is the most reliable and break-even investment channel. In turn, affiliate hedge funds provide us with significant assistance in minimizing risks for a given yield. We fully use the principle of diversification, which allows us to stabilize and increase profits….
---
Bitinik's plans are:
1.1% – 5% Daily For 365 Days

Plan
Spent Amount ($)
Daily profit (%)
Plan 1
$10 – $250
1.1%
Plan 2
$251 – $1000
2%
Plan 3
$1001 – $5000
3%
Plan 4
$5001 – Unlimited
5%

4.2% Hourly For 24 Hours

Plan
Spent Amount ($)
Hourly profit (%)
Plan 1
$5 – $5000
4.2%

101% – 110% After 1 Day

Plan
Spent Amount ($)
profit (%)
Plan 1
$5 – $250
101%
Plan 2
$251 – $5000
105%
Plan 3
$5001 – Unlimited
110%

105% – 180% After 2 Days

Plan
Spent Amount ($)
profit (%)
Plan 1
$250 – $1000
105%
Plan 2
$1001 – $3000
125%
Plan 3
$3001 – $5000
150%
Plan 4
$5001 – Unlimited
180%

104% – 225% After 3 Days

Plan
Spent Amount ($)
profit (%)
Plan 1
$10 – $300
104%
Plan 2
$301 – $1000
125%
Plan 3
$1001 – $5000
160%
Plan 4
$5001 – $10000
190%
Plan 5
$10001 – Unlimited
225%

110% – 550% After 7 Days

Plan
Spent Amount ($)
profit (%)
Plan 1
$10 – $5000
110%
Plan 2
$501 – $3000
350%
Plan 3
$3001 – $15000
400%
Plan 4
$15001 – Unlimited
550%
** GET YOUR REFERRAL COMMISSION BACK **
Invest through our referral links
and get your referral commission back.

Referral commission of Bitinik.com is %4
Get %70 of your referral commission back by leaving a comment below.
Read more in your own language :