bitcofinance STATUS:
SCAM
---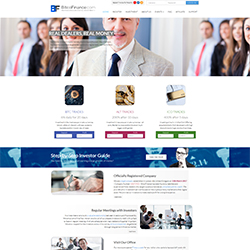 ---
About the bitcofinance :
Bitco Finance uses
proprietary trading
systems that track, trade and manage assets every second of a day to provide complete clarity to investors by trading and managing all digital currencies and asset classes such as main currencies: Bitcoin, Litecoin, Monero and Ethereum and altcoins: NGC, Eos, Neo, Cardano. Our trading systems evolve as they learn from the past by analyzing millions of pieces of data and forcast what market reaction would be next. ……..
---
bitcofinance's plans are:
Total profit: 120%
Period of time: 20 calendar days
Minimum entry: $10
Maximum entry: $299
Principal included
Withdrawal daily
No limit of investments
Total profit: 200%
Period of time: 10 calendar days
Minimum entry: $300
Maximum entry: $599
Principal included
Withdrawal at the end of investment
No limit of investments
Total profit: 400%
Period of time: 5 calendar days
Minimum entry: $600
Maximum entry: $100,000
Principal included
Withdrawal at the end of investment
No limit of investments
---
: 6% daily for 20 days / 200% after 10 days UP TO 400% after 5 days
: 5%
: instant
: Sep 23, 2018
: $10
: $100000
: Bitcoin | Payeer | perfect_money
: SSL security