binary-invest STATUS:
SCAM
---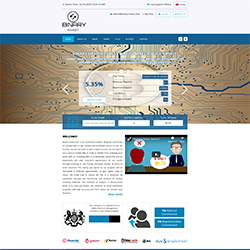 ---
About the binary-invest :
binary-invest is an investment system designed specifically for people want to get reliable and profitable source of real net income. You do not need to have a bank account, do not have to incur various hidden fees in order to benefit from investing your funds with us. Investing with us is absolutely hassle-free and no paperwork. We seek long-term appreciation of our assets through investing in only foreign exchange market. In terms of inner structure. The money you spend on our program will be reinvested in different opportunities…..
---
binary-invest's plans are:
5.35% HOURLY FOR 30 HOURS
Plan
Spent Amount ($)
Hourly Profit (%)
Plan 1
$0.10 – $100.00
3.43
Plan 2
$101.00 – $1000.00
4.34
Plan 3
$1001.00 – $10000.00
5.35
Calculate your profit >>
145% AFTER 3 DAYS
Plan
Spent Amount ($)
Profit (%)
Plan 1
$10.00 – $100.00
120.00
Plan 2
$101.00 – $1000.00
130.00
Plan 3
$1001.00 – $5000.00
140.00
Calculate your profit >>
400% AFTER 7 DAYS
Plan
Spent Amount ($)
Profit (%)
Plan 1
$10.00 – $100.00
200.00
Plan 2
$101.00 – $1000.00
300.00
Plan 3
$1001.00 – $10000.00
400.00
Calculate your profit >>
---
: 3.43% UP TO 5.35% HOURLY FOR 30 HOURS / 120% AFTER 3 DAYS UP TO 400% AFTER 7 DAYS
: 5%
: Oct 22, 2018
: $1
: $10000
: Bitcoin | Payeer | perfect_money