retrocarindustrial STATUS:
SCAM
---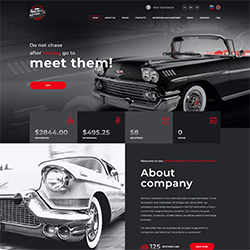 ---
About the retrocarindustrial :
A retro car restored to the ideal condition is a prestige; a sign of wealth and authority, not everyone can afford himself such an expensive "toy". Since 2010 RetroCar Industrial has been engaged in the search and restoration of vintage cars to their original factory condition. We give a new life to a past long forgotten. Our clients are influential collectors, museums, small and medium businesses, as well as private individuals….
---
retrocarindustrial's plans are:
4.1% Daily For 35 Days
Minimum deposit amount: 25.00$
Maximum deposit amount: 100.00$
Investment period: 35 days
4.2% Daily For 37 Days
Minimum deposit amount: 101.00$
Maximum deposit amount: 500.00$
Investment period: 37 days
4.3% Daily For 40 Days
Minimum deposit amount: 501.00$
Maximum deposit amount: 5000.00$
Investment period: 40 days
---
4.1% Daily For 35 Days Up To 4.3% Daily For 40 Days

10%
Instant
Dec 31, 2018
$25
$10000
<img id="pays_payeer" src="/img/transparent.png" alt="payeer hyip" /> | <img id="pays_per" src="/img/transparent.png" alt="PerfectMoney hyip" /> | <img id="pays_adv" src="/img/transparent.png" alt="adv cash hyip" />
SSL security