scam site, scam hyip, this hyip site is scam now.
STATUS SCAM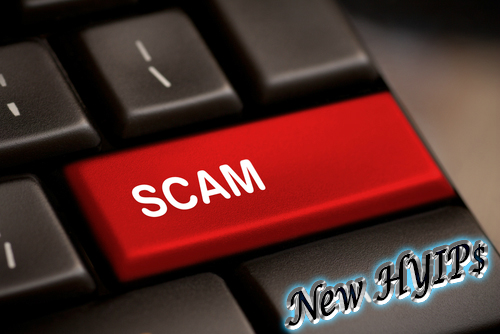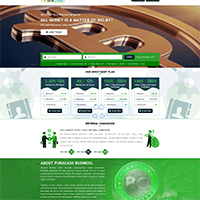 About this hyip: Puracash Business
Puracash Business offers lucrative cryptocurrency market investments. Profitable operations and high yield are achieved through the use of modern systems for the cloud Bitcoin mining. The company cooperates with the largest farms in several countries (United Kingdom, United States of America, German, Japan, and China)….
---
PLAN:
– 2.20% – 6% Hourly For 50 Hours
Plan
Spent Amount ($)
Hourly Profit (%)
Plan 1
$10.00 – $1000.00
2.20
Plan 2
$1001.00 – $3000.00
4.00
Plan 3
$3001.00 – $5000.00
5.50
Plan 4
$5001.00 – $20000.00
6.00
Calculate your profit >>
– 8% – 12% Hourly For 20 Hours
Plan
Spent Amount ($)
Hourly Profit (%)
Plan 1
$500.00 – $2000.00
8.00
Plan 2
$2001.00 – $5000.00
10.50
Plan 3
$5001.00 – $20000.00
12.00
Calculate your profit >>
– 2.40% Daily Forever (Hourly)
Plan
Spent Amount ($)
Hourly Profit (%)
Lifetime Plan
$15.00 – $10000.00
0.10
Calculate your profit >>
– 103% – 200% After 1 Day (Principal Included)
Plan
Spent Amount ($)
Profit (%)
Plan 1
$25.00 – $1000.00
103.00
Plan 2
$1001.00 – $3000.00
140.00
Plan 3
$3001.00 – $5000.00
170.00
Plan 4
$5001.00 – $250000.00
200.00
Calculate your profit >>
– 106% – 280% After 3 Days (Principal Included)
Plan
Spent Amount ($)
Profit (%)
Plan 1
$50.00 – $2000.00
106.00
Plan 2
$2001.00 – $4000.00
160.00
Plan 3
$4001.00 – $6000.00
220.00
Plan 4
$6001.00 – $250000.00
280.00
Calculate your profit >>
– 118% – 350% After 5 Days (Principal Included)
Plan
Spent Amount ($)
Profit (%)
Plan 1
$80.00 – $2000.00
118.00
Plan 2
$2001.00 – $5000.00
190.00
Plan 3
$5001.00 – $8000.00
240.00
Plan 4
$8001.00 – $10000.00
300.00
Plan 5 (VIP)
$10001.00 – $250000.00
350.00
Calculate your profit >>
---
: 2.20% - 6% Hourly For 50 Hours /8% - 12% Hourly For 20 Hours /2.40% Daily Forever (Hourly) /103% - 200% After 1 Day (Principal Included) /106% - 280% After 3 Days (Principal Included) /118% - 350% After 5 Days (Principal Included)
: 3%
: Dec 14, 2017
: 10$
: 250000$
: Bitcoin| Payeer| perfect_money
: DDoS protection, SSL security