prometherium STATUS:
SCAM
---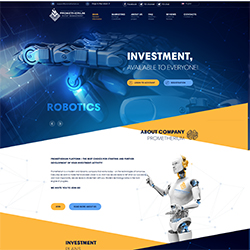 ---
About the prometherium :
Prometherium is a modern and dynamic company that works today – on the technologies of tomorrow. Every day we work to make the future even closer to us. And now we are ready to tell what our success is, and most importantly, we are ready to share them with you. Modern technology today is the main engine of progress….
---
prometherium's plans are:
4.55% Hourly For 24 Hours
2.5% Hourly For 48 Hours
1.84% Hourly For 72 Hours
1.5% Hourly For 96 Hours
1.34% Hourly For 120 Hours
---
: 1.34% Hourly For 120 Hours Up To 4.55% Hourly For 24 Hours
: 6%
: Feb 8, 2019
: $1
: $10000
: | | | | |
: SSL security