scam site, scam hyip, this hyip site is scam now.
WARNING is scam.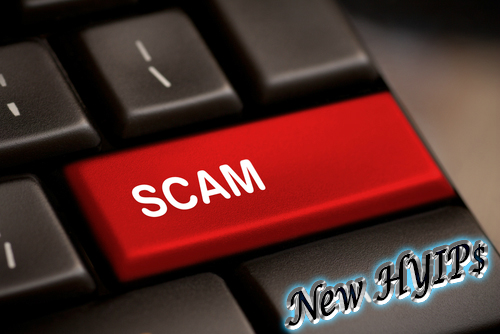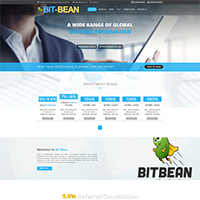 About this hyip:
Bit-Bean is a listed public company that has been established to provide investors with an exposure to a portfolio of assets that are intended to show consistent positive returns
We pride ourselves on the long-term relationships we build with preferred developers, to whom we offer strong financial commitment and overseas marketing support in return for priority access to the best global property investment opportunities for our clients….
---
plan:
7% – 18% Hourly For 15 Hours
Plan
Spent Amount ($)
Hourly Profit (%)
Plan 1
$10.00 – $1000.00
7.00
Plan 2
$1001.00 – $2500.00
13.00
Plan 3
$2501.00 – $4000.00
16.00
Plan 4
$4001.00 – $100000.00
18.00
Calculate your profit >>
5.0%-9.6% Daily Forever (Accrual Hourly)
Plan
Spent Amount ($)
Hourly Profit (%)
Plan 1
$10.00 – $1000.00
0.21
Plan 2
$1001.00 – $2500.00
0.29
Plan 3
$2501.00 – $4000.00
0.36
Plan 4
$4001.00 – $100000.00
0.40
Calculate your profit >>
30% – 80% Hourly For 5 Hours (Holiday)
Plan
Spent Amount ($)
Hourly Profit (%)
Plan 1
$200.00 – $1000.00
30.00
Plan 2
$1001.00 – $2000.00
60.00
Plan 3
$2001.00 – $20000.00
80.00
Calculate your profit >>
104% – 250% After 1 Day
Plan
Spent Amount ($)
Profit (%)
Plan 1
$30.00 – $500.00
104.00
Plan 2
$501.00 – $1500.00
160.00
Plan 3
$1501.00 – $3000.00
200.00
Plan 4
$3001.00 – $100000.00
250.00
Calculate your profit >>
106% – 300% After 3 Days
Plan
Spent Amount ($)
Profit (%)
Plan 1
$50.00 – $500.00
106.00
Plan 2
$501.00 – $1500.00
180.00
Plan 3
$1501.00 – $2500.00
240.00
Plan 4
$2501.00 – $100000.00
300.00
Calculate your profit >>
126% – 450% After 5 Days
Plan
Spent Amount ($)
Profit (%)
Plan 1
$80.00 – $500.00
126.00
Plan 2
$501.00 – $1500.00
230.00
Plan 3
$1501.00 – $3000.00
350.00
Plan 4
$3001.00 – $5000.00
400.00
Plan 5
$5001.00 – $100000.00
450.00
Calculate your profit >>
380% – 700% After 3 Days
Plan
Spent Amount ($)
Profit (%)
Plan 1
$160.00 – $500.00
380.00
Plan 2
$501.00 – $2000.00
490.00
Plan 3
$2001.00 – $4000.00
580.00
Plan 4
$4001.00 – $6000.00
600.00
Plan 5
$6001.00 – $100000.00
700.00
Calculate your profit >>
200% – 290% After 1 Day
Plan
Spent Amount ($)
Profit (%)
Plan 1
$500.00 – $2000.00
200.00
Plan 2
$2001.00 – $4000.00
250.00
Plan 3
$4001.00 – $16000.00
290.00
Calculate your profit >>
: 5%-9.6% DAILY FOREVER /7%-18% HOURLY FOR 15 HOURS /104% AFTER 1 DAY /106% AFTER 3 DAYS /126% AFTER 5 DAYS /380% AFTER 4 DAYS
: 5%
: Oct 30, 2017
: 10$
: 100000$
: Bitcoin| Payeer| perfect_money
: SSL security